Last week we discussed the organization of the Alabama State Senate. As a result of the Republican tidal wave that engulfed Alabama in November, the Alabama House of Representatives, like the Senate, will also have a Republican majority for the first time since Reconstruction ended 136 years ago.
The Alabama Legislature was the last bastion of Democratic control left on the Alabama political scene. The November GOP tsunami wiped that away and more than likely changed the political landscape in Alabama for a long time to come.
This seismic shift was dramatic in the House. Prior to the fall election there were 43 Republicans in the lower chamber. As they organize this week there will be 66 Republicans in the 105 member body. This is a super filibuster proof majority.

Mike Hubbard, who labored for years as the majority leader in the House, will be the new speaker. With the GOP control of both the House and Senate, the Republicans will have total access to the pencil when legislative and congressional lines are redrawn this quadrennium. They will be able to not only stabilize their gains but will also be able to enhance them. The magnitude of the November tidal wave will be felt for decades.
There will be a total Republican roster of players after Inauguration Day next Monday. Robert Bentley will be sworn in as the 53rd Governor of Alabama. He will be joined by Republican Lt. Gov. Kay Ivey and a total slate of GOP constitutional officers, including Attorney General Luther Strange, Secretary of State Beth Chapman, State Treasurer Young Boozer, State Auditor Samantha Shaw and Agriculture Commissioner John McMillan.
Gov. Bentley will inherit a ship of state that is basically sinking. Therefore, the first issue that the Republican Governor and Legislature will face is passing balanced budgets for both the General Fund and Education Trust Fund. Federal stimulus money, which has been used to keep the state afloat for two years, is now gone. Hopefully, there will be a windfall from BP. However, the ultimate solution will more than likely result in draconian cuts in many areas of state services.
The issue that was paramount on the plate of the new GOP majority was ethics reform. Now that this issue has been addressed in a Special Session, what other issues will be on the legislative agenda as we enter the new quadrennium? One thing you can bet is that you will not see a move to pass a 62% pay increase for themselves like the Legislature did four years ago. The GOP used this tool effectively to hammer several Democratic incumbents last year.
What you will see is overt partisan muscle flexing in addition to the obvious power opportunity of redistricting. As a result, you may see a move to pass state laws that would allow Alabama to opt out of the Obama federal health care act passed by Congress last year. The GOP majority could also create laws that would allow state law enforcement officers to arrest illegal immigrants for simply setting foot in Alabama. In addition, there will be pro business legislation proposed to expand tax incentives for businesses that hire people who are unemployed and also tax credits for small businesses that provide health insurance to employees.
A wise and prudent idea that has been floated regarding our budgeting of state dollars would be to limit the state spending for an upcoming year to the average percentage change in revenues over the preceding 15 years. If tax collections exceed the spending cap, the extra money would go into a rainy day fund.
Coastal legislators and senators from Mobile and Baldwin Counties have pushed for some coastal insurance relief legislation for years. The new GOP majority in the House and Senate creates a much better political environment for this legislation.
We will see how these issues progress when the regular legislative session begins on March 1 with a new GOP super majority in both chambers. The new majority Republican legislature has already accomplished a lot in the Special Session that just ended. They passed sweeping and significant ethics reform legislation, which may be the hallmark accomplishment of this quadrennium.
See you next week.
---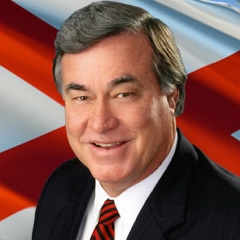 Alabama's premier columnist and commentator, Steve has analyzed Alabama politics for national television audiences on CBS, PBS, ABC and the British Broadcasting Network. Steve has been an up close participant and observer of the Alabama political scene for more than 50 years and is generally considered the ultimate authority on Alabama politics and Alabama political history.
All author posts