When the Alabama State Senate meets in organizational session next week it will be the first time since Reconstruction Rule ended 136 years ago that the Republicans will be in the majority.
The November general election was a landmark watershed revival transformation. It was like an old timey foot washing conversion experience. It was a tidal wave that came from Washington and wiped away most of the Democrats in the State Senate. It carried with it iconic Democratic Senators that most Goat Hill observers were astonished were washed away. Names swept away and probably gone forever include Lowell Barron, Tom Butler, Wendell Mitchell and Ted Little. All these men were replaced with fresh faced Republicans.

The sea change is nothing short of amazing. This time last year the numbers were 22 Democrats, 12 Republicans and one independent. When the organizational session begins Tuesday the makeup of the Senate will be 22 Republicans, 12 Democrats and one independent, who is really a Republican and will organize with the majority. That makes it 23 to 12. That, my friends, is a dramatic and historical change. The fact is that it will more than likely not change back for decades to come, if ever.
One of the most significant political opportunities that occurs only once a decade will occur this quadrennium. Redistricting will be on the agenda. With the GOP having a super majority, they will draw the legislative and congressional lines with total control and without impunity. They will have complete control of the pencil with a Republican governor to back them up. The GOP majority will be able to stabilize their 23 seats if not enhance them.
When I served as a Page in the Alabama State Senate in the 1960's, a cursory look around the chamber revealed the obvious composition and complexion of the body. All 35 Senators were white male Democrats. When one of the young Pages looks around the chamber next week, he or she will see only four white male Democrats out of the 35 members. In fact, out of the 12 Democrats left, only five will be white. They are joined by seven African American Senators, four males and three females. Senator Roger Bedford is the only remaining vestige of old line powerful white Democratic Senators remaining that were in control last year. He will be relegated to being somewhat of a dinosaur and relic of the past.
Del Marsh of Anniston will be President Pro Tem and veteran Vestavia Hills Senator Jabo Waggoner will be the majority leader. They will be emboldened with absolute power because a Republican Kay Ivey will be in the chair presiding as lieutenant governor. Ivey, Marsh and Waggoner will be joined by a bevy of Republican horses ready to charge forward with a conservative agenda.
There are some veterans that will provide excellent leadership. Jimmy Holley of Elba is a power to be reckoned with. He, like Waggoner, has over three decades of legislative experience. Other major players will be Arthur Orr of Decatur, Gerald Dial of Lineville, Scott Beason of Gardendale, Trip Pittman of Baldwin County, Rusty Glover of Mobile and Harri Ann Smith from the Wiregrass.
Three new Senators came to the upper chamber with invaluable House experience and all three have tremendous potential for leadership. Cam Ward of Shelby County, Dick Brewbaker of Montgomery and Gerald Allen of Tuscaloosa will be key players.
The new Senators are bright and have vast potential as well. They include Slade Blackwell of Jefferson County, Bill Holtzclaw of Madison County, Clay Scofield from the Sand Mountain area, and Paul Sanford from Huntsville. In addition, Shadrick McGill, who beat Lowell Barron, Paul Bussman, who beat Zeb Little, Tom Whatley, who beat Ted Little, Phil Williams, who beat Larry Means, Greg Reed from the Jasper area, and young Bryan Taylor from fast growing Autauga County will be names to watch and remember.
We will watch the new Senate in action next week and over the next four years. They have already accomplished a lot in the Special Session that just ended. They passed sweeping and significant ethics reform legislation, which may be the hallmark accomplishment of this quadrennium.
See you next week.
---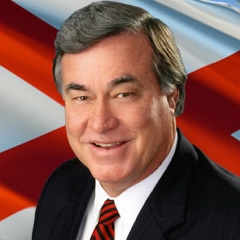 Alabama's premier columnist and commentator, Steve has analyzed Alabama politics for national television audiences on CBS, PBS, ABC and the British Broadcasting Network. Steve has been an up close participant and observer of the Alabama political scene for more than 50 years and is generally considered the ultimate authority on Alabama politics and Alabama political history.
All author posts