Historically, the legislature has not been a good stepping stone to governor. In fact, Robert Bentley is the only person in modern Alabama political history to go directly from the legislature to the governor's office.
However, the legislature is an excellent training ground for being governor. You learn how state government works and how to craft a budget. Regardless, it has been a difficult route from which to launch a statewide political career. Probably because it does not lend itself to garnering statewide name identification, yet you become saddled with a lengthy and detailed voting record on numerous controversial issues. However, with Bentley's breaking of the ice, you may see a reversal of this precedent.

This freshman class is full of potential state leaders. There is a bevy of talented Republican stalwarts in the 2010 Freshman Class. Foremost on most lists are a duo from Tuscaloosa. Representatives John Merrill and Bill Poole from the Druid City are on fast tracks.
There are also several freshmen stars from the Wiregrass. In fact, there are four who have tremendous potential as well as winning personalities. They are Mike Jones, an attorney from Andalusia, Donnie Chesteen, a coach from Geneva County, Barry Moore, a businessman from Enterprise, and Paul Lee, a salesman from Dothan.
Mac Buttram, a retired pastor from Cullman, brings an air of thoughtfulness and statesmanship. Jim Patterson from Huntsville is a new leader, who epitomizes the picture of this freshman class. He is a successful businessman who is doing the job for the right reasons. Representative Richard Baughn of North West Alabama, is another bright star in the freshman class. There are three outstanding female freshmen Republicans in this class, Becky Nordgren from Gadsden, Terri Collins from Decatur, and April Weaver from Bibb County.
In the Senate you have some very impressive freshman senators. However, it could be somewhat of a misnomer to call them freshmen because the three most outstanding have experience in the House prior to moving to the Senate.
Leading the pack is Senator Cam Ward of Alabaster in fast growing Shelby County. He has become immediately effective and has carved out a niche as an expert on prison reform. He has the most potential to go to statewide office in the freshman class.
Dick Brewbaker from Montgomery has become immediately influential, probably because he is a forthright, independently thinking man of impeccable character. He is a businessman and father first, who is doing the job for the right reasons as a civic duty rather than a political career.
Gerald Allen is the third former House member who has become a significant senator in his first term. His House experience, as well as being from the governor's hometown of Tuscaloosa, has catapulted him into a leadership role.
These three are not alone as freshman who have become players. Five more have become starters in their freshman terms on the Senate Republican football team. They are Paul Bussman, a dentist from Cullman, Greg Reed, a business owner from Jasper, Slade Blackwell, a real estate developer from Mountain Brook, Bill Holtzclaw, a retired NASA engineer from Huntsville, and Phil Williams, a businessman from Gadsden. All five of these freshmen senators are extremely conservative and another notable freshman senator, Clay Scofield of Marshall County, epitomizes this conservatism.
There are also three freshmen Democrats who have become effective senators right off of the bat. Again, because of their prior House experience they were able to learn the ropes easily and early. Marc Keahey of Grove Hill, Tammy Irons of Florence and Billy Beasley of Clayton are the hope and future of the Democratic Party.
These outstanding freshman House members and Senators will be the future leaders of the legislature. Some may very well move into statewide offices.
Speaking of freshmen, the House has a new clerk for the first time in 21 years. Greg Pappas retired as clerk. Greg became clerk in 1991. He was assistant clerk for 16 years prior to taking over the helm of the House. He has been succeeded by Jeff Woodard.
The third annual session of the quadrennium is now history. They all run next year.
See you next week.
---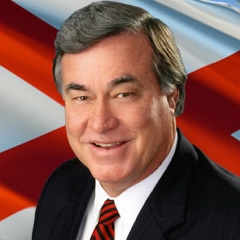 Alabama's premier columnist and commentator, Steve has analyzed Alabama politics for national television audiences on CBS, PBS, ABC and the British Broadcasting Network. Steve has been an up close participant and observer of the Alabama political scene for more than 50 years and is generally considered the ultimate authority on Alabama politics and Alabama political history.
All author posts