As the third regular legislative session of the quadrennium draws to an end let us look at the makeup of the new super Republican majority.
As we have often said, this legislative body may not be deliberative but they are very conservative. These folks are not Republicans in name only. They are real Republicans.
Who makes up the leadership of this group? Last week we discussed the Senate leadership. This week we will dwell on the House of Representatives. The Republicans own a 66 to 39 advantage over the Democrats in the House. This gives them a super majority and they have taken advantage of that power. They have run roughshod over the Democrats and ramroded a conservative agenda through the lower chamber. In three years, they have placed an indelible conservative stamp on state government.

They have orchestrated this march under the rule of Speaker Mike Hubbard of Auburn. He rules with an iron hand. Hubbard has amassed a czar like control of the House. He is unquestionably the most powerful figure in the legislature. The Republican majority moves lockstep to his command. There is some dissidence and independence in the Senate. This is not the case in the House. Hubbard has become one of the most powerful speakers in memory and that includes Jimmy Clark, Seth Hammett and Rankin Fite.
The Speaker Pro Tem is Victor Gaston of Mobile. Victor came to the House in 1982. He has a serene, thoughtful and grandfatherly like demeanor. By virtue of his position he serves on every committee. His best friend is Steve Clouse from Ozark. Clouse and Gaston bonded when Steve first came to the House in 1994. Steve has the unenviable plight of leading the Ways and Means General Fund Committee.
Jay Love of Montgomery chairs the House Ways and Means Education Committee. His task of handling the Education Budget is easier than the General Fund.
Paul DeMarco of Homewood chairs Judiciary. He has become a mover and shaker in handling complex legal issues within the House labyrinth of bills. He successfully crafted and guided the recently revised and approved Banking Article to the State Constitution.
Howard Sanderford of Huntsville and Steve McMillan of Bay Minette are veterans of the House, who are quietly effective behind the scene.
Jim McClendon of Springville in St. Clair County, a retired optometrist, has become a major player in the House. He chairs the House Health Committee. He is also the House Chairman and author of the Reapportionment Plan that passed the legislature last year.
The House Democratic leadership is made up of Craig Ford of Gadsden, James Buskey of Mobile, Chris England of Tuscaloosa, Merika Coleman of Midfield, Thomas Jackson of Thomasville and veterans Marcel Black of Tuscumbia and Richard Lindsey of Centre.
Veteran Republicans, like DuWayne Bridges of Valley, Mike Ball of Madison, Randy Davis of Daphne, Joe Faust of Fairhope, Micky Hammon of Decatur, Mike Hill of Columbiana, Mary Sue McClurkin of Pelham, Kerry Rich of Albertville, Lester Vance of Phenix City, Alan Boothe of Troy and Lynn Greer of Rogersville, are an integral part of the GOP House leadership.
Gov. Bentley has dipped quite a bit into the House of Representatives to craft his cabinet. He developed friendships in the House during his eight years in the Chamber. He learned who he could trust and ally with during that time.
No governor has ever tapped as many of his former legislative colleagues to join his executive team as Bentley. He began by appointing Mac Gipson of Prattville and William Thigpen of Fayette to head the Alabama Beverage Control Board. He chose Spencer Collier to head Homeland Security. He put former Cullman County Representative Neal Morrison in charge of Senior Services. He originally had Speaker Seth Hammett head the Alabama Development Office and last year plucked Greg Canfield of Vestavia out of the House to be ADO Director. In the past six months he has taken Rep. Blaine Galliher out of the House to be his Legislative Liaison. He made Rep. Elwyn Thomas of Oneonta Executive Director of the Alabama Manufactured Housing Commission. Recently, Bentley chose Rep. Jeremy Oden to take Twinkle Cavanaugh's place on the PSC.
Last week we looked at the Senate leadership. This week we surveyed the House leadership team. Next week we will look at the outstanding freshmen in the House and Senate.
See you next week.
---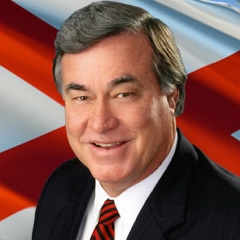 Alabama's premier columnist and commentator, Steve has analyzed Alabama politics for national television audiences on CBS, PBS, ABC and the British Broadcasting Network. Steve has been an up close participant and observer of the Alabama political scene for more than 50 years and is generally considered the ultimate authority on Alabama politics and Alabama political history.
All author posts