In March of this year, the Alabama Community College System took a giant leap forward when it brought on a giant in state government and one of Alabama's preeminent leaders, Jimmy Baker, to be Chancellor.
When you have a conversation with Chancellor Baker, he uses words that you do not normally hear in the same sentence, like exciting and community college.  He says it is an exciting time.  For a myriad of reasons, across the state, community colleges and technical training have been viewed as second best when it comes to higher education options.  Sit down with Chancellor Baker and you will leave convinced that Alabama's community colleges can do more to move the state forward than any other entity in the state.
For an institution that in the past had a history of caring a lot about buildings, he is singularly focused on doing what is in the best interest of students.  To him, that means an open door policy at every college across the system.  Anyone looking to better themselves should be able to walk in the door and find opportunity at their local community college.
For some that opportunity looks like core academic coursework to transfer to a four-year or advanced degree at a fraction of the cost.  For others that means stackable credentials and skills training to leave the classroom and step directly into a career.  It could also mean general literacy and workforce skills or specific job training for a specific industry.  The paths are as varied as the student population, which ranges from high school students participating in dual enrollment classes to adult learners who are seeking to advance their careers and everything in between.
The Alabama Community College System consists of 24 community and technical colleges residing in each of the state's urban centers as well as rural locales across the state.  Additionally, extensive workforce development training for Alabama business and industry through the Alabama Technology Network also resides within the system.
Baker argues that the system's reach across the state and each college's connection with their local community makes them the most adaptable, allowing each college to made adjustments based on the needs of their service area.  Imagine if this were the case in every community:  a new auto manufacturer announces 200 jobs in Anytown, Alabama and the local Anytown Community College is already working to adapt courses and training to ensure the workforce is ready.
Anyone familiar with Alabama realizes the dramatic change in the economy over the past half-century.  Entire industries have disappeared, replaced with new technology based careers requiring a different knowledge base.
The System is committed to being part of the solution.  Baker knows that means being honest with students about opportunities that are available and the education, skills, and training needed to secure them. The Alabama Department of Labor estimates that there are more than 14,000 industrial manufacturing and transportation job openings each year.  The Alabama Community College System is addressing the issue head-on by partnering with the state to provide two certification programs that upon completion translate into a job in manufacturing or production.  Alabama is the first state in the nation to roll out these certifications statewide.
The System also made headlines when it was selected as one of only six community colleges systems in the entire country by Apple, Inc. to launch a new app-development curriculum.  Students who participate in the courses will learn coding and app development with Apple's Swift programming language, preparing them for a wide variety of careers in our ever-increasing technology driven economy.
While workforce training is a key mission of the ACCS, equal to its focus is to provide Alabama students with the academic coursework they need to be successful.  A great number of students come to the community college to take coursework to prepare them to transition to a four-year institution.  These students are receiving the same quality of coursework and instruction as they would at other institutions but with smaller class sizes and less cost.
Over the past several years, thanks to support from the Alabama Legislature, dual enrollment has continued to expand across the state.  Students can take courses and receive both high school and college credit.  In many instances, scholarships or grant funds are provided so students are afforded this opportunity at no cost to them.  Students who participate will not only graduate high school with college credits under their belt but they will also be more prepared for the rigors of college having already experienced a college classroom.
See you next week.
---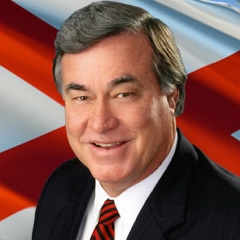 Alabama's premier columnist and commentator, Steve has analyzed Alabama politics for national television audiences on CBS, PBS, ABC and the British Broadcasting Network. Steve has been an up close participant and observer of the Alabama political scene for more than 50 years and is generally considered the ultimate authority on Alabama politics and Alabama political history.
All author posts