There is no truer adage in the political world than "all politics is local." therefore, the best politics and the best governing in the state is at the local level. The mayors of cities and towns throughout Alabama are the real governors of the state.
Running a city is a full-time job. It is the where the rubber meets the road. They are the closest to the people. It is more important to the average voter whether their garbage has been picked up on time or their utility bill is too high, than if we build a wall to keep Mexicans out of Texas or that Hillary Clinton hid her emails. These mayors get blamed for the garbage not being picked up on time and especially if their water bill is too high.
There was a wholesale apple cart turnover and slaughter of iconic long-term mayors throughout the state with statewide municipal elections on August 23rd. It was devastating in the Jefferson County suburbs. The veteran mayor of Hoover, Gary Ivey, lost 35% to 52% to former Hoover Fire Chief Frank Brocato. Two-term Vestavia Mayor, Butch Zaragoza, lost 43% to 57% to former FBI agent, Ashley Curry. In Trussville, five-term Mayor, Gene Melton, lost big time. He got 25% of the vote running third to two City Councilmen, Buddy Choat (35%) and Anthony Montalto (40%), who will be in a runoff.
Legendary Tuskegee Mayor Johnny Ford fell to City Council President Tony Haygood, 38% to 62%.
The Selma Mayoral race was a real donnybrook. In a five person contest, the incumbent Mayor George Evans finished third with only 18% of the vote. State Representative Darrio Melton and former Mayor James Perkins are headed for an October 4th runoff with Melton leading.
In Alexander City, incumbent Mayor Charles Shaw barely got into a runoff with James Nabors, who led 47% to 20%.
In Hamilton, Mayor Wade Williams got trounced. Bob Page beat him 63% to 24%. Hamilton has not had a mayor to win a second term in 24 years.
In Demopolis, incumbent Mayor Mike Grayson was trampled by John Laney 63% to 15%.  That is taking someone to the woodshed.
In one of Alabama's fastest growing cities, Fairhope, four-term incumbent Mayor Tim Kant lost to bookstore owner Karin Wilson, who qualified the last day on a lark.
In short, a host of incumbent mayors bit the dust and they fell hard. However, some popular incumbent mayors won reelection handily on August 23rd. Opelika Mayor Gary Fuller waltzed to an impressive victory garnering 80% of the vote. In Prattville, incumbent Mayor Bill Gillespie trounced his opposition with a record 92% of the vote. Popular young Troy Mayor Jason Reeves got an impressive 73% of the vote over two opponents and reelection to his second term. Wetumpka Mayor Jerry Willis won a third term. He got 65% of the vote in his reelection bid. Jim Lowery, the longtime mayor of Fultondale won 58% to 42%. Enterprise Mayor Kenneth Boswell beat two opponents without a runoff.
The biggest victory of any incumbent mayor came in one of Alabama's top three metropolitan areas. Huntsville is one of the state's largest cities and the fastest growing. Incumbent Mayor Tommy Battle won with 82% of the vote. This will probably catapult him into the 2018 Governor's Race.
Several popular mayors were unopposed. One was the very able Mayor of Andalusia, Earl Johnson.
All of the aforementioned mayoral incumbent victors are leading cities that are thriving and growing exponentially.
There will be some good runoffs on October 4th. Most notably in Ozark between Mike Barefield and Bob Bunting, where only 39 votes separated them.
Forty-year veteran Mayor Jimmy Ramage stepped down as Mayor of Brundidge. There will be a runoff election between Cynthia Pearson and Isabell Boyd, which will be interesting.
The Luverne runoff election between Alan Carpenter and Ed Beasley will be close with only 12 votes separating them.
It has been a very good year for local politics in the Heart of Dixie.
See you next week.  
---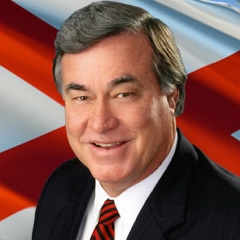 Alabama's premier columnist and commentator, Steve has analyzed Alabama politics for national television audiences on CBS, PBS, ABC and the British Broadcasting Network. Steve has been an up close participant and observer of the Alabama political scene for more than 50 years and is generally considered the ultimate authority on Alabama politics and Alabama political history.
All author posts