If Robert Bentley wins the governor's race in five weeks he will be the first legislator in the course of state history to ascend directly from the legislature to governor. Only a handful of governors have ever served in the House or Senate. It is basically a graveyard or dead end street in Alabama politics.
Let me take you back 100 years and give you the prior experience of our governors to prove that legislative experience is not a stepping stone. Starting in 1906 Braxton Bragg Comer was an industrialist and very successful businessman. His only political experience had been as president of the current day Public Service Commission. Emmet O'Neal was a lawyer and President of the Alabama Bar Association, with no elected office experience.

Charles Henderson, who was governor from 1915-1919, was one of the most successful businessmen in Alabama history, was Mayor of Troy, and had been elected to the Public Service Commission prior to becoming governor. Thomas Kilby, who was also a successful businessman, became governor in 1919. Kilby had actually served one term in the Senate prior to becoming governor. He was also Mayor of Anniston and Lt. Governor of Alabama.
William "Plain Bill" Brandon served as Probate Judge of Tuscaloosa and State Auditor before becoming governor in 1923. Bibb Graves served two terms as governor. He was a war veteran, Montgomery lawyer, and active in Alabama Democratic Party politics. He also served one two-year term in the House twenty-five years prior to being elected governor.
Former judge B.M. Miller was governor from 1931-1935 and Birmingham corporate lawyer Frank Dixon was governor from 1939-1943. Chauncey Sparks was governor from 1943-1947. He was from Barbour County and had served in the House off and on. Big Jim Folsom followed Sparks in 1947 and had no legislative experience. He was followed by Gordon Persons who also had no legislative experience. Folsom returned for a second term from 1955-1959. John Patterson moved from attorney general to governor with no legislative experience. Then George Wallace, the undisputed King of Alabama political history, became governor in 1963.
Wallace began his career in the House of Representatives from Barbour County. Being the master politician that he was he realized it was a dead end street so he left after six years and became a circuit court judge. He ran for governor as a fiery Barbour County judge. Following the post-Wallace era, no governor has served in the legislature, not Fob James, Guy Hunt, Jim Folsom, Jr., Don Siegelman or Bob Riley.
To summarize, over the last 100 years there have been 20 governors and only four have ever served in the legislature. Two of these four, Kilby and Graves, served insignificant one-term stints early in their careers. Only two, Chauncey Sparks and George Wallace, who were both from Barbour County, served more than one term in the legislature and neither rose to the governor's office directly from the legislature.
The problem for most legislators is they only have name recognition in their home county and this only applies to rural legislators. Urban legislators do not even register on the name identification radar in their home counties. Less than 20% of voters in a suburban Birmingham district could name their own representative. On the other hand, the majority of Covington County residents could tell you that Seth Hammett is their House member. However, very few people outside of Andalusia know who Seth Hammett is nor do they know that as Speaker of the House he is the most powerful member of the legislature.
This was confirmed when Seth launched a trial balloon for governor last year and his statewide name identification registered 3%. This was an insurmountable hill to climb. Alabama legislators live under the false illusion that they are well known politically. It is a trap that has befallen Senators and House members forever.
Seth's dilemma only accentuates the tremendous hurdle facing legislators who wish to move up the political ladder. Legislators have to vote on dozens of controversial bills every year for four years and have a record that any opponent can shoot at from every angle. They go to the floor to debate a bill and then see their names mentioned in the big city newspapers, but undoubtedly these people do not remember their names yet they have a record a mile long that anybody can run against.
If Speaker of the House Seth Hammett has only 3% statewide name identification then what do you think the average backbencher from Jefferson County has? The bottom line is that the legislature is not a very good stepping stone to higher elected office in Alabama politics.
See you next week.
---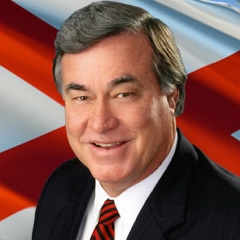 Alabama's premier columnist and commentator, Steve has analyzed Alabama politics for national television audiences on CBS, PBS, ABC and the British Broadcasting Network. Steve has been an up close participant and observer of the Alabama political scene for more than 50 years and is generally considered the ultimate authority on Alabama politics and Alabama political history.
All author posts